2020 Update:
I would like to thank you all for the support you have shown our team, and each other, during this pandemic as we all find new ways to navigate through the ever changing times we find ourselves in. The marina has been kept as a safe environment for all of us to enjoy due to the efforts we have all made together, and long may it continue to be so.
What we are doing
As you know, we have placed hand sanitiser dispensers at various points around the marina for all to use, mainly at door entry points and the refuse area, with more points being added as required. We have also maintained the 2 metre distancing rule, and have changed access to the reception office and the chandlery, with added measures inside to further control the risk of spreading the virus. Please be aware that we have a strict mask wearing policy in place and, no mask = no entry to any of our inside spaces. If you cannot wear a mask for any reason, please do not try to enter the buildings, instead we will come outside to you, maintaining at least a 2 metre distancing rule.
The Rule of 6: Seeing Friends and Family
The government changed the rules regarding social gatherings on Monday 14th September 2020. While at the marina and you are seeing friends and family you do not live with you should abide by the following:
• meet in groups of 6 or less
• follow social distancing rules
• limit how many different people you see socially over a short period of time
• meet people outdoors where practical: meeting people outdoors is safer than meeting people indoors because fresh air provides better ventilation.
PLEASE NOTE: Not following these points is against the law and the police have the powers to enforce these legal limits, including to issue fines (fixed penalty notices) of £100, doubling for further breaches up to a maximum of £3,200. We therefore ask you all to follow this rule and help keep the marina safe for everyone. ANY breaches of this will be classed as a severe breach of the mooring terms and conditions, and will lead to the immediate termination of the mooring agreement.
Visitors to the Marina
Due to the current legislation on businesses, we are required by law to keep a record of all visitors to the marina, for a period of 21 days. If you are having visitors to the marina during our normal opening times, please can you make sure they sign in at reception first. This is to comply with the governments guidelines and to support the NHS Test and Trace system. If your visitors are coming out of hours, please can you keep a record of your own, and ensure they understand and observe the distancing rules, and also wear masks and sanitise/wash their hands frequently.
Self isolation and containment
If you suspect that you are experiencing any of the symptoms of coronavirus (a high temperature, a new continuous cough or a loss or change to your sense of smell or taste) the government require you to self isolate immediately, and book a test as soon as possible.
Self isolation means:
• do not go to work, school or public places • do not go on public transport or use taxis • do not go out to get food and medicine – order it online or by phone, or ask someone to bring it to your home • do not have visitors in your home, including friends and family – except for people providing essential care • do not go out to exercise unless you have access to your own garden/outside space. If you have had symptoms you must isolate for at least 10 days from when the symptoms started. However, if you live with someone who has either had the symptoms or tested positive, you must isolate for 14 days from when their symptoms started, or when they had a positive test result if no symptoms were shown. As a marina, we have open green areas that are enjoyed by everyone who moors here and therefore they are to be treated as communal spaces and if you are self isolating are not to be treated as garden areas or exercise areas. If you are required to self isolate and require shopping deliveries, prescriptions collecting or dropping off, etc. then please contact us to see what we can do to help. If you have shopping being delivered by a supermarket during office hours we can help deliver the shopping to your boat using our staff to save the delivery driver having to try and find individual boats. Please ask for your shopping to be delivered to reception (and also let us know its coming!) And we can deliver it to your boat via our buggies or trollies, to help reduce peoples movements around the site. If you require your rubbish taking to the skip, please call us at reception to arrange collection from your boats deck area of bagged waste only. Toilet cassette emptying will also be carried out if required for people self isolating, and also will need to be telephoned through to arrange. We will happily assist in the emptying, cleaning and returning of your cassette to your boat, during this time of self isolation.
If anyone does test positive, I would like to ask you to inform us at your earliest opportunity, so we can do what we can to support and accommodate your needs as early as possible. This is not a label, or stigma, or something to be ashamed of catching, nor will you be treated as such by anyone at the marina. Our role is to try to make sure your needs are met and we can help you get though this as best as possible, while doing what we can to help protect others from the spread of the virus.
Moving forwards
We have been thinking about setting up a list of support for those moorers who may require it, along the lines of shopping/prescription/medicine collection etc. and therefore if this is something you would like to be part of, please let Marc know and he will keep a list of those volunteers who want to help. We are not sure how this will work as yet until we know who might be interested in helping, but we all pop out to the shops, be it for a pint of milk or a weekly shop, and it wouldn't be too much trouble to pick up someone else's milk too. There will sadly be no firework display this year, due to the new moorings starting and also the restriction on numbers, so we'll have to save the fireworks until this has all gone away and really do have something to celebrate! The new toilet and shower facility is close to being completed, although this too will suffer a delayed opening due to Covid-19, as the facility will remain closed until further notice to help reduce the spread in shared locations. Also, moving forwards, if you have any suggestions or questions regarding Covid-19 and how we can improve our site welfare and sanitation, please let us know. We are always open to suggestions and/or guidance, and we will be willing to listen to ideas.
Finally
Thank you once again, for all of your efforts in making Evesham Marina a great place to be, and my team and I look forward to keeping it that way, for all to enjoy and feel safe.
Stay safe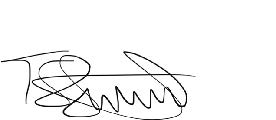 Steve Smith